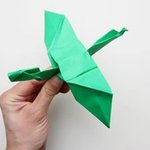 Oletherart62
A little about me… - Freelance designer. I'm always looking for work so feel free to send any my way. - I also do illustration, photography and dabble in a variety of styles and mediums. - I enjoy fishing, music and good adventures when they come my way. - Learning the banjo… slowly. - Melbourne born and raised. - INFJ. Shoot me a message if you would like to know anything else. Thanks for checking out my work! Oletherart62 joined Society6 on December 8, 2015
More
A little about me…
Freelance designer. I'm always looking for work so feel free to send any my way.
I also do illustration, photography and dabble in a variety of styles and mediums.
I enjoy fishing, music and good adventures when they come my way.
Learning the banjo… slowly.
Melbourne born and raised.
INFJ.
Shoot me a message if you would like to know anything else.
Thanks for checking out my work!
Oletherart62 joined Society6 on December 8, 2015.