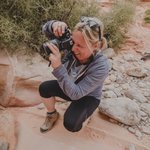 No Heels Just Sneakers
An adventurous traveler and nature lover, who enjoys grabbing her camera and running out to take more photos. 10% of my profits will be donated to the Leukemia & Lymphoma Society.
Read more
No Heels Just Sneakers's Store
64 results
Filter
Visa, Mastercard, PayPal, American Express, Discover
You are currently on society6.com.