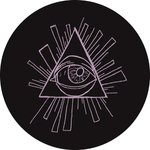 IMEON2
Noemi Buzzi · 25 Milan, Italy. I studied graphic design and painting, I like either digital and traditional media such as oil paint, graphite, ink, markers, watercolour and pencils. Since years I'm a self-taught digital artist. I am inspired by lot of things: fashion, macabre, spooky, tattoos, religious iconography, occultism, 80's, movies, ancient painters, nature, mythology, oriental culture, comics... I decided to open a profile here to share my creative doodles. IMEON2 joined Society6 on February 10, 2015
More
Noemi Buzzi · 25
Milan, Italy. I studied graphic design and painting, I like either digital and traditional media such as oil paint, graphite, ink, markers, watercolour and pencils. Since years I'm a self-taught digital artist.
I am inspired by lot of things: fashion, macabre, spooky, tattoos, religious iconography, occultism, 80's, movies, ancient painters, nature, mythology, oriental culture, comics... I decided to open a profile here to share my creative doodles.
IMEON2 joined Society6 on February 10, 2015.