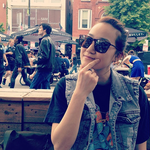 ThisIsG1
I like to doodle, eat food, and watch cartoons. I'm inspired by anything and everything. I love shapes, patterns, zentangles, lettering, typography, all things black, all things gold, all things black and gold, ...people, places, things?
Say hi :D - sgl825@gmail.com
All my everythings: http://instagram.com/thisisg1/ https://twitter.com/ThisIsG1_ http://thisisg1.tumblr.com/ https://www.threadless.com/@ThisIsG1
"Not all those who wander are lost"
Read more
Rectangular Pillows by ThisIsG1
6 results
Filter
Products

Rectangular Pillows