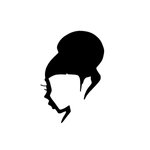 I AM NONSTOP
Nonstop Originals. I am nonstop. welcome to the shop. i create everyday, i research all day, even and especially in my sleep. I am driven by the world and by the critiques of my fellow peoples. I live and breath art, i hope you enjoy my work. follow all my art on the instagrm @ladynonstop I AM NONSTOP joined Society6 on November 24, 2009
More
Nonstop Originals.
I am nonstop. welcome to the shop. i create everyday, i research all day, even and especially in my sleep. I am driven by the world and by the critiques of my fellow peoples. I live and breath art, i hope you enjoy my work.
follow all my art on the instagrm @ladynonstop
I AM NONSTOP joined Society6 on November 24, 2009.
Wolf Fhj_Iphone Case by I AM NONSTOP
21 results
Filter