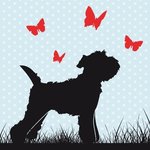 norygloryprints
NoryGloryPrints gives us our wide gallery of posters inspired by the latest trends in fashion, home decor & advertising. Here you will find: inspirational quotes, retro art, hand lettering, vintage prints, pop art, kids room prints, etc. Follow us -) INSTAGRAM: @NoryGloryPrints PINTEREST: www.pinterest.com/infonoryglory/ norygloryprints joined Society6 on October 30, 2016
More
NoryGloryPrints gives us our wide gallery of posters inspired by the latest trends in fashion, home decor & advertising. Here you will find: inspirational quotes, retro art, hand lettering, vintage prints, pop art, kids room prints, etc.
Follow us -)
INSTAGRAM: @NoryGloryPrints PINTEREST: www.pinterest.com/infonoryglory/
norygloryprints joined Society6 on October 30, 2016.