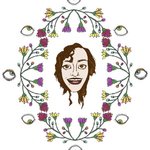 NourIFlayhan
Nour is an enthusiastic Illustrator and Designer (a recent UAL graduate) currently residing in London. She is a nomad who has travelled far from her home away from home; the deserts of Kuwait. Born in largest city of the US state of Massachusetts, Boston, her Lebanese parents embarked on the first of their journey together across several different cultures that bring our world together. This was the beginning of her fascination with the different perspectives and fusion of cultures, which would one day take her across the seas to the bustling city of London. This is where she found a little door in the many rooms of an old victorian building which led her into the fascinating world of illustration. She loves to get hands on into a project, whether taking full creative control or collaborating and working alongside fellow designers and practitioners. Coming from a different, heavily cultured, yet open background she adds a different flavour, and has quite a colourful insight and vibrant perspective into ideas. She feels that Illustration, like the world and our imagination has many undiscovered areas awaiting to be found and stumbled upon. Even if it takes her through the pine filled woods, to the warm sandy beaches, across and deep down into the pitch black seas, back up past the humid smokey rainforests, up to the breezy mountains, which look upon the violet night skies that are embedded with jewelled stars, up straight into the universe. An endless journey that she has just started to embark on with five key travelling pieces: her imagnation, personality, a pack of fineliners, a drawing pad/sketchbook and a laptop. She is willing to venture out, expand her knowledge and further develop her skills on this journey. NourIFlayhan joined Society6 on October 2, 2013
More
Nour is an enthusiastic Illustrator and Designer (a recent UAL graduate) currently residing in London. She is a nomad who has travelled far from her home away from home; the deserts of Kuwait. Born in largest city of the US state of Massachusetts, Boston, her Lebanese parents embarked on the first of their journey together across several different cultures that bring our world together.
This was the beginning of her fascination with the different perspectives and fusion of cultures, which would one day take her across the seas to the bustling city of London. This is where she found a little door in the many rooms of an old victorian building which led her into the fascinating world of illustration.
She loves to get hands on into a project, whether taking full creative control or collaborating and working alongside fellow designers and practitioners. Coming from a different, heavily cultured, yet open background she adds a different flavour, and has quite a colourful insight and vibrant perspective into ideas.
She feels that Illustration, like the world and our imagination has many undiscovered areas awaiting to be found and stumbled upon. Even if it takes her through the pine filled woods, to the warm sandy beaches, across and deep down into the pitch black seas, back up past the humid smokey rainforests, up to the breezy mountains, which look upon the violet night skies that are embedded with jewelled stars, up straight into the universe.
An endless journey that she has just started to embark on with five key travelling pieces: her imagnation, personality, a pack of fineliners, a drawing pad/sketchbook and a laptop. She is willing to venture out, expand her knowledge and further develop her skills on this journey.
NourIFlayhan joined Society6 on October 2, 2013.