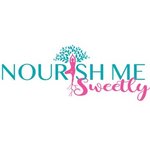 NourishMeSweetly
My name is Jeannie. I write, paint, draw and design and stuff. Nourish Me Sweetly was born of a space and time when it felt like life was doing everything BUT nourishing me sweetly. When the tides changed and things got easier, my appreciation for sweet nourishment grew exponentially. As often as possible, I want to be sweetly nourished, in every way. I've found that one of those ways is to share my creativity as it finds me, be it writing, art, photography or any other way it may find me. Some of my artwork can be found at www.jeannieshaw.com or follow me on Instagram @jeannieshaw.artist and my Society6 for art is www.society6.com/jeannieshaw NourishMeSweetly joined Society6 on May 18, 2018
More
My name is Jeannie. I write, paint, draw and design and stuff.
Nourish Me Sweetly was born of a space and time when it felt like life was doing everything BUT nourishing me sweetly. When the tides changed and things got easier, my appreciation for sweet nourishment grew exponentially. As often as possible, I want to be sweetly nourished, in every way. I've found that one of those ways is to share my creativity as it finds me, be it writing, art, photography or any other way it may find me.
Some of my artwork can be found at www.jeannieshaw.com or follow me on Instagram @jeannieshaw.artist and my Society6 for art is www.society6.com/jeannieshaw
NourishMeSweetly joined Society6 on May 18, 2018.