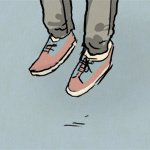 nryn
Hello! My name is Narayan. I am a visual/multimedia artist from London, England. I love to draw and create little things and do puzzles. I really want to talk and get to know people and other artists who like to collaborate and hang out. So drop me a line: Maybe we can do a show together? Or maybe you just like to chat about drawings n stuff. Take a look at this, if you want: nryn.co.uk nryn joined Society6 on June 5, 2012
More
Hello! My name is Narayan. I am a visual/multimedia artist from London, England. I love to draw and create little things and do puzzles.
I really want to talk and get to know people and other artists who like to collaborate and hang out. So drop me a line: Maybe we can do a show together? Or maybe you just like to chat about drawings n stuff.
Take a look at this, if you want: nryn.co.uk
nryn joined Society6 on June 5, 2012.