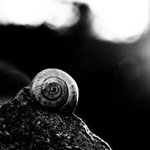 Nuam
Hello, If there is a need for any custom Product Design please feel free to message me on my Facebook page and you will have it listed and up for sale in less than 24 hours. Includes T-shirts , Throw Pillows, Mugs, Phone Cases, Art Prints, etc - basically You will get a custom listing cuz You're AWESOME !! Thank you for stopping by !!! https://www.facebook.com/NuamJoined Twitter : @NuamJoined Nuam joined Society6 on October 9, 2013
More
Hello, If there is a need for any custom Product Design please feel free to message me on my Facebook page and you will have it listed and up for sale in less than 24 hours. Includes T-shirts , Throw Pillows, Mugs, Phone Cases, Art Prints, etc - basically You will get a custom listing cuz You're AWESOME !!
Thank you for stopping by !!!
https://www.facebook.com/NuamJoined Twitter : @NuamJoined
Nuam joined Society6 on October 9, 2013.