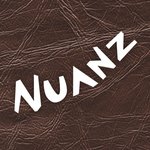 nuanz
I'm Angela Nyiri Cilu graphic designer/illustrator from Romania, currently based in Budapest, Hungary. I draw all kinds of creatures, motions, emotions, flora, fauna and whatever comes in my mind. If you'd like to know more, visit my website: http://www.nuanzon.com or follow me on facebook: http://www.facebook.com/nuanzon instagram: https://www.instagram.com/nuanzon or tumblr: http://nuanz.tumblr.com nuanz joined Society6 on June 8, 2015
More
I'm Angela Nyiri Cilu graphic designer/illustrator from Romania, currently based in Budapest, Hungary. I draw all kinds of creatures, motions, emotions, flora, fauna and whatever comes in my mind.
If you'd like to know more, visit my website: http://www.nuanzon.com
or follow me on facebook: http://www.facebook.com/nuanzon instagram: https://www.instagram.com/nuanzon or tumblr: http://nuanz.tumblr.com
nuanz joined Society6 on June 8, 2015.