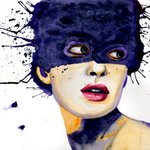 GiovyLoca's Art Shop
Please sit down and take a walk through my art. If you're pleased with what you see, I'll be more than happy to give you a pice of my world.
GiovyLoCa is an Italian self-taught artist living in Germany, BW.
Read more
GiovyLoca's Art Shop's Store
Filter
You are currently on society6.com.