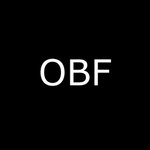 obfclothing
OBF was founded in 2013 to build a superior family of like-minded individuals who do not let the opinions of sheep affect their sleep. We are a family from this planet who are not restrained by countries or borders, and always think before acting. OBF is not limited to one aspect of radness. Our family consists of members who enjoy extreme sports, lurking in the night expressing themselves on walls, evoking emotion through the gnarliest beats, the ones capturing images, and the ones who enjoy a relaxing moment. We are not limited to any medium, we will express ourselves anyway we feel while indirectly helping others through our craft. At OBF we believe that giving back and community involvement is key to the sustainability of humans and "LIFE". If you want to be apart of this family and help all of your brothers and sisters around the world it can be as simple as buying a shirt. OBF's commitment to community will include a donation of 5% of all apparel sales to be used to help someone in need. This world is ours. Be apart of the bigger picture with OBF so people across the world do not have to go without proper needs like subsistence. obfclothing joined Society6 on November 12, 2014
More
OBF was founded in 2013 to build a superior family of like-minded individuals who do not let the opinions of sheep affect their sleep. We are a family from this planet who are not restrained by countries or borders, and always think before acting.
OBF is not limited to one aspect of radness. Our family consists of members who enjoy extreme sports, lurking in the night expressing themselves on walls, evoking emotion through the gnarliest beats, the ones capturing images, and the ones who enjoy a relaxing moment. We are not limited to any medium, we will express ourselves anyway we feel while indirectly helping others through our craft.
At OBF we believe that giving back and community involvement is key to the sustainability of humans and "LIFE". If you want to be apart of this family and help all of your brothers and sisters around the world it can be as simple as buying a shirt. OBF's commitment to community will include a donation of 5% of all apparel sales to be used to help someone in need. This world is ours. Be apart of the bigger picture with OBF so people across the world do not have to go without proper needs like subsistence.
obfclothing joined Society6 on November 12, 2014.
obfclothing's Store
9 result
Filter