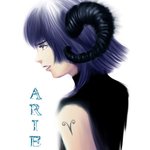 OccultArt
Open the doors of The Occultist's Closet and discover a world of mysteries and secrets... Embark on a spiritual journey as you discover the hidden realms of the occult. Here at the Occultist's Closet we aim to provide you with unique creations inspired by occult sciences, astrology and the spiritual world. Whether you like the designs, clothes and accessories or you are passionate about everything with a hint of mystery you are welcome to take your pick and get in touch! We hope you enjoy the experience! The Occultist's Closet OccultArt joined Society6 on May 23, 2015
More
Open the doors of The Occultist's Closet and discover a world of mysteries and secrets...
Embark on a spiritual journey as you discover the hidden realms of the occult. Here at the Occultist's Closet we aim to provide you with unique creations inspired by occult sciences, astrology and the spiritual world.
Whether you like the designs, clothes and accessories or you are passionate about everything with a hint of mystery you are welcome to take your pick and get in touch!
We hope you enjoy the experience! The Occultist's Closet
OccultArt joined Society6 on May 23, 2015.