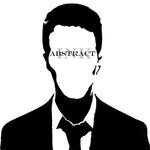 Abstract Ink
David J. Weisberg is an abstract artist with a day job and often considers leaving town. Despite receiving a Bachelors of Fine Art from Arizona State University he has maintained consistent employment, sold commissioned works of art and managed to travel to the South Pacific, Europe & the Peruvian Amazon.
Read more
Abstract Ink's Store
Filter
2d0cb5fb-0bda-49cd-b89f-99ba37565ebe

Popular

ffdb6c96-b33f-4fca-87d7-2c86c74c4507

All
You are currently on society6.com.