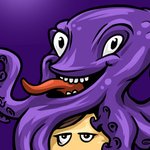 octowear
Hi, my name is Mike and I am a full-time freelance designer. Octowear is a way to express myself artistically and do more of what I enjoy even more: illustration and lettering. In private a happy husband and dad of two adorable kids: Wojtek & Ola. Also a proud geek, gamer and recently a homebrewer and beer enthusiast. Cheers! octowear joined Society6 on April 15, 2016
More
Hi, my name is Mike and I am a full-time freelance designer. Octowear is a way to express myself artistically and do more of what I enjoy even more: illustration and lettering.
In private a happy husband and dad of two adorable kids: Wojtek & Ola. Also a proud geek, gamer and recently a homebrewer and beer enthusiast.
Cheers!
octowear joined Society6 on April 15, 2016.
octowear's Store
9 results
Filter