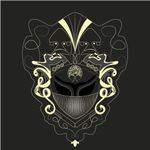 Tales of Arts
Royal King of Ketaland, Welcome to my Kingdom!
Passing through half of the actual world, meeting thousands of humans and learning countless stories, till my prophesy gifted me with a deep desire and passion to live with a sense of purpose for something greater than myself.
I can describe my work between surreal manipulation and digital collage techniques: being developed with a combination of traditional photography and post production. The ideas behind each artwork are the moments expressed by the emotions and the imagination of my senses during the production phase. My print is about using endless patterns of colors to rearrange the universal objects and produce an original concept of the world from a different dimension.
The interrelation and the dynamics of the polar in contrast within myself are represented in the Seventh level of the Spiritual awakening. After my own awakening, Tale of Art was created to encourage others to go throughout the process. It's as if I have become the Divine, aligning its energy with unconditional Love, making the World a better place.
With my art, I will thrive to save the Soul of the Mankind. IG: https://www.instagram.com/talesofarts/
Website: https://www.talesofarts.com/
Behance: https://www.behance.net/talesofarts
Pinterest: https://www.pinterest.com/talesofarts/
For inquires and special requests please contact me on talesofarts@gmail.com.
Cheers :)
Read more
Tales of Arts's Store
53 results
Filter