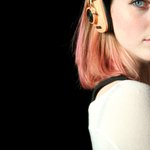 Oddra Fields
My name is Audra Fields. The goal is to make artwork that is beautiful to at least one person. It's even better when the art is beautiful to more than one person, though! Wait for the Lord; be strong and take heart and wait for the Lord. (Psalm 27:14 NIV) Oddra Fields joined Society6 on July 24, 2014
More
My name is Audra Fields. The goal is to make artwork that is beautiful to at least one person. It's even better when the art is beautiful to more than one person, though!
Wait for the Lord; be strong and take heart and wait for the Lord. (Psalm 27:14 NIV)
Oddra Fields joined Society6 on July 24, 2014.