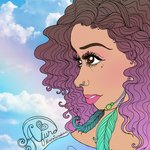 OddSoul Designs
I'm an Artisan and eclectic Witch, infusing Art with Magick. My goal as a spirit-based business owner is to spread light by living my dream and inspiring you to live yours. More handcrafted magickal tools, artwork, and charmed lifestyle blog at: http://gypsywytchdiaries.com OddSoul Designs joined Society6 on January 20, 2015
More
I'm an Artisan and eclectic Witch, infusing Art with Magick. My goal as a spirit-based business owner is to spread light by living my dream and inspiring you to live yours.
More handcrafted magickal tools, artwork, and charmed lifestyle blog at: http://gypsywytchdiaries.com
OddSoul Designs joined Society6 on January 20, 2015.
OddSoul Designs's Store
22 results
Filter