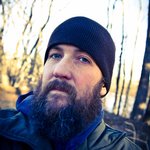 Off The Beaten Path Photography
I am Andrew. Basically photography to me is a passageway into another dimension. Off the beaten path is a lifestyle for me. It's my happy place. I love small town USA, Backroads, or even no roads at all. I believe the eye behind the camera is more important than the brand name on the front. Even in this broken, fast paced world, beauty surrounds us all every single day. I think it is my calling to find that beauty through my lens & share it with the rest of the world. It is part of my legacy. You can see my work on the additional sites below. If you see something there that is not here & you would like to purchase it, please let me know. I will make it available for you. Andrew Off The Beaten Path Photography http://www.flickr.com/photos/andrewalexander/sets https://www.facebook.com/offthebeatenpathphotography Off The Beaten Path Photography joined Society6 on February 24, 2014
More
I am Andrew. Basically photography to me is a passageway into another dimension. Off the beaten path is a lifestyle for me. It's my happy place. I love small town USA, Backroads, or even no roads at all. I believe the eye behind the camera is more important than the brand name on the front. Even in this broken, fast paced world, beauty surrounds us all every single day. I think it is my calling to find that beauty through my lens & share it with the rest of the world. It is part of my legacy. You can see my work on the additional sites below. If you see something there that is not here & you would like to purchase it, please let me know. I will make it available for you.
Andrew Off The Beaten Path Photography
http://www.flickr.com/photos/andrewalexander/sets https://www.facebook.com/offthebeatenpathphotography
Off The Beaten Path Photography joined Society6 on February 24, 2014.
Off The Beaten Path Photography's Store
27 results
Filter