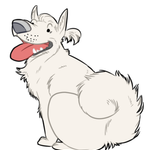 Ofools
Hi I'm Fools, I'm an artist and writer living in Australia. I'm a digital artist who specialises in semi-realism painting and comics. I'm 20 years old, aspiring to be a scientific illustrator and writer. I grew up in the rural areas of Sydney on acreage with a lot of animals and I love the outdoors and nature. Hopefully you'll find something you like at the store! Ofools joined Society6 on November 16, 2014
More
Hi I'm Fools, I'm an artist and writer living in Australia. I'm a digital artist who specialises in semi-realism painting and comics.
I'm 20 years old, aspiring to be a scientific illustrator and writer. I grew up in the rural areas of Sydney on acreage with a lot of animals and I love the outdoors and nature. Hopefully you'll find something you like at the store!
Ofools joined Society6 on November 16, 2014.
Ofools's Store
134 results
Filter