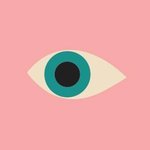 Oh Hello! Studio
Oh Hello! Studio is Sandra Igbodo. She studied art all through school and college and went on to graduate with a BA (Hons) in Design and Art Direction. In 2008 she launched her own business which is now known as Oh Hello! Studio for which she creates simple, bold and fun illustrated goods. Sandra's items are sold in lovely shops within the UK and Europe and her work has been featured in numerous lifestyle blogs and magazines. She adores print, pattern, stationery and mid-century design and she currently creates her range of goodies from her home studio in Lancashire, England. Oh Hello! Studio joined Society6 on September 29, 2014
More
Oh Hello! Studio is Sandra Igbodo. She studied art all through school and college and went on to graduate with a BA (Hons) in Design and Art Direction. In 2008 she launched her own business which is now known as Oh Hello! Studio for which she creates simple, bold and fun illustrated goods.
Sandra's items are sold in lovely shops within the UK and Europe and her work has been featured in numerous lifestyle blogs and magazines. She adores print, pattern, stationery and mid-century design and she currently creates her range of goodies from her home studio in Lancashire, England.
Oh Hello! Studio joined Society6 on September 29, 2014.