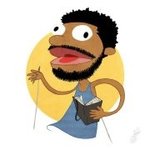 Paul Chin ★ Culturecraft
Paul Chin is a multidisciplinary artist & designer born and raised in the Cayman Islands, currently based in Toronto, ON. He works as a freelance illustrator and graphic designer, all while maintaining a career in music as an up-and-coming producer and DJ. While taking on projects of all scales, he's drawn to more comprehensive projects which allow him the opportunity to combine his abilities, and challenge him to find new applications for his ideas in pursuit of his passions.
Paul graduated with a Bachelor of Design in Illustration from OCAD University in 2012. He has released a number of tracks, EPs, and mixes independently as part of his Nautilus Foundation label.
Read more
Paul Chin ★ Culturecraft's Store
Filter
Paul Chin ★ Culturecraft's Store