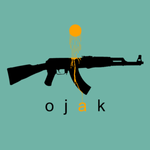 Orangejuiceak
Hello! My name is Adrian Wikander and I am the man behind Orangejuiceak. I'm a 21 year old artist that currently lives in Sweden. I love creating things that question your mind. Images that makes you think and feel something. What is right, what is wrong? Instagram: Orangejuiceak Orangejuiceak joined Society6 on May 21, 2015
More
Hello! My name is Adrian Wikander and I am the man behind Orangejuiceak. I'm a 21 year old artist that currently lives in Sweden. I love creating things that question your mind. Images that makes you think and feel something. What is right, what is wrong?
Instagram: Orangejuiceak
Orangejuiceak joined Society6 on May 21, 2015.
Orangejuiceak's Store
9 results
Filter