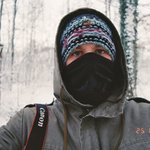 Oliver Braslin
A Portrait/Landscape photographer still shooting film. Inspiration comes from Steve McCurry (photographer), David Attenborough (genius), Ricky Gervais (comedian), and Louis Theroux (journalist). The idea that we can capture a moment in time that we will have forever will always blow my mind. To put it simply, all I am trying to do is document the people around me and the places we Travel, and I find 35mm represents what I see better than any other format. Oliver Braslin joined Society6 on September 9, 2013
More
A Portrait/Landscape photographer still shooting film. Inspiration comes from Steve McCurry (photographer), David Attenborough (genius), Ricky Gervais (comedian), and Louis Theroux (journalist). The idea that we can capture a moment in time that we will have forever will always blow my mind.
To put it simply, all I am trying to do is document the people around me and the places we Travel, and I find 35mm represents what I see better than any other format.
Oliver Braslin joined Society6 on September 9, 2013.