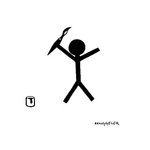 Oliver Henggeler
Hi everyone I'm a Swiss artist living and working in a little town in south of France. Stumbling one day on this "little people" figure, it changed completely my way of seeing and doing art. I enjoy the way it gives me the opportunity to express my feelings about me, you, the world, the good and the not so good things about life. I hope you enjoy discovering my world as much as I love to create it. Thanks for taking the time Oliver Oliver Henggeler joined Society6 on August 6, 2014
More
Hi everyone
I'm a Swiss artist living and working in a little town in south of France. Stumbling one day on this "little people" figure, it changed completely my way of seeing and doing art. I enjoy the way it gives me the opportunity to express my feelings about me, you, the world, the good and the not so good things about life.
I hope you enjoy discovering my world as much as I love to create it.
Thanks for taking the time
Oliver
Oliver Henggeler joined Society6 on August 6, 2014.