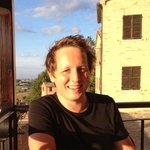 Oliver Lake
Oliver Lake is a professional children's book illustrator who likes creating illustrations, that appeal to both children and adults. As well as illustrating numerous books, he also exhibits at art galleries and sells prints of his work online. All work is supplied with a guarantee of quality. Twitter: http://twitter.com/iotaillustrate Instagram: https://instagram.com/iotaillustration Facebook: https://www.facebook.com/iotaillustration Main site: http://www.iotaillustration.co.uk Oliver Lake joined Society6 on September 30, 2010
More
Oliver Lake is a professional children's book illustrator who likes creating illustrations, that appeal to both children and adults. As well as illustrating numerous books, he also exhibits at art galleries and sells prints of his work online.
All work is supplied with a guarantee of quality.
Twitter: http://twitter.com/iotaillustrate
Instagram: https://instagram.com/iotaillustration
Facebook: https://www.facebook.com/iotaillustration
Main site: http://www.iotaillustration.co.uk
Oliver Lake joined Society6 on September 30, 2010.
Tshirts by Oliver Lake
73 results
Filter