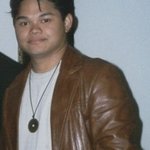 Ohmz
When I signed up for art in high school, it came to me as a second hand and as I kept practicing, I saw myself I can get into this world and never come back down. After in and out of college's and dismal or sometimes abysmal work, my art never let me down nor disappointed me. I have dabble from oil,watercolor,pastel,crayons,pencil, colored pencil and digital medium. My inspirations are from nature primarily, second mythology and lastly animation. Ohmz joined Society6 on November 1, 2014
More
When I signed up for art in high school, it came to me as a second hand and as I kept practicing, I saw myself I can get into this world and never come back down. After in and out of college's and dismal or sometimes abysmal work, my art never let me down nor disappointed me.
I have dabble from oil,watercolor,pastel,crayons,pencil, colored pencil and digital medium.
My inspirations are from nature primarily, second mythology and lastly animation.
Ohmz joined Society6 on November 1, 2014.