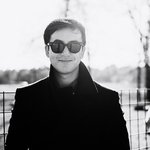 Olly Yung
Fashion and Commercial Print Photographer in Charlotte, NC. I'm also an economist in the making...I know what a strange combination, but art and commerce together fascinate me. My fashion work cannot be sold but you can check it out on my website at: www.ollyyung.com Thanks for looking. Olly Yung joined Society6 on January 28, 2015
More
Fashion and Commercial Print Photographer in Charlotte, NC. I'm also an economist in the making...I know what a strange combination, but art and commerce together fascinate me.
My fashion work cannot be sold but you can check it out on my website at:
www.ollyyung.com
Thanks for looking.
Olly Yung joined Society6 on January 28, 2015.
Olly Yung's Store
12 results
Filter