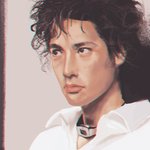 olympicvanilla
hello! welcome to my art page, where i try to keep my prices as reasonable as I can. You might want to know that %40 of my profit from each sale will be donated to help education of children here in East parts of Turkey. I really hope you will like my stuff ! :3 Enjoy! olympicvanilla joined Society6 on July 2, 2015
More
hello! welcome to my art page, where i try to keep my prices as reasonable as I can.
You might want to know that %40 of my profit from each sale will be donated to help education of children here in East parts of Turkey.
I really hope you will like my stuff ! :3
Enjoy!
olympicvanilla joined Society6 on July 2, 2015.