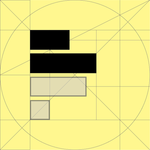 OM studio design
Hello, and thanks for stopping by! OM studio design llc endeavors to architect images inspired by nature and executed with advanced geometry. I love architecture, graphic design, photography, nature, geometry, philosophy, teaching, and dance. _Aris www.omstudio.us (under development) @arismonki (instagram) @orbitalmonkeys (twitter) OM studio design joined Society6 on April 1, 2015
More
Hello, and thanks for stopping by!
OM studio design llc endeavors to architect images inspired by nature and executed with advanced geometry.
I love architecture, graphic design, photography, nature, geometry, philosophy, teaching, and dance.
_Aris
www.omstudio.us (under development) @arismonki (instagram) @orbitalmonkeys (twitter)
OM studio design joined Society6 on April 1, 2015.
OM studio design's Store
98 results
Filter