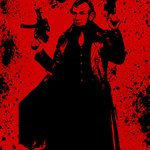 onefifty
Onefifty. Mike White. Artist. Photographer. Husband. Father. I have been an artist for 20 years, specializing in Photography, screen printing, vector and graphic design. Though photography is my main passion, it has been a challenge having to split my time as my family started to grow. But I will say that being a husband and a father, has definitely made me a better artist, and vice/versa. onefifty joined Society6 on January 25, 2012
More
Onefifty. Mike White. Artist. Photographer. Husband. Father.
I have been an artist for 20 years, specializing in Photography, screen printing, vector and graphic design. Though photography is my main passion, it has been a challenge having to split my time as my family started to grow. But I will say that being a husband and a father, has definitely made me a better artist, and vice/versa.
onefifty joined Society6 on January 25, 2012.
onefifty's Store
3 results
Filter