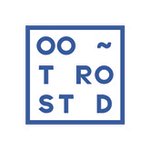 ootro estudio
We are an architecture and design studio specialized in 3D modeling and digital fabrication.
Our work runs between the object and the scale of the building. We have a creative motivation that makes us be involved in processes which are approached from the conception of the idea to the final production, including the design and modeling of the object.
Technology, art, graphic design, photography and data visualization are some of our cross-disciplinary interests that are present in the projects we undertake.
Read more
ootro estudio's Store
64 results
Filter