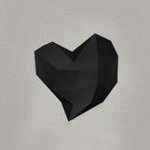 Open Art Project
Open Art Project is dedicated to making quality art posters accessible and free to everyone. This website relies on the talent and passion of collaborating artists and designers. Open Art Project was founded in 2011 by two Montreal designers Mat and MP. Open Art Project joined Society6 on December 28, 2014
More
Open Art Project is dedicated to making quality art posters accessible and free to everyone. This website relies on the talent and passion of collaborating artists and designers.
Open Art Project was founded in 2011 by two Montreal designers Mat and MP.
Open Art Project joined Society6 on December 28, 2014.
I Love Illy Coffee_Print by Open Art Project
106 results
Filter