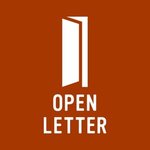 Open Letter Books
Open Letter Books is a nonprofit literary publishing house, and it is dedicated to connecting readers with great international authors and their works. Publishing ten books a year and running an online literary website called Three Percent, Open Letter is one of only a handful of U.S. organizations with a commitment to cultivating an appreciation for international literature. The graphics you see here are the cover art for our titles. Display your favorite Open Letter books on your walls, wear them on your totes or mugs—all proceeds go toward funding our translators, and to helping us continue to bring you great book after great book! www.openletterbooks.org Open Letter Books joined Society6 on February 12, 2013
More
Open Letter Books is a nonprofit literary publishing house, and it is dedicated to connecting readers with great international authors and their works. Publishing ten books a year and running an online literary website called Three Percent, Open Letter is one of only a handful of U.S. organizations with a commitment to cultivating an appreciation for international literature.
The graphics you see here are the cover art for our titles. Display your favorite Open Letter books on your walls, wear them on your totes or mugs—all proceeds go toward funding our translators, and to helping us continue to bring you great book after great book!
www.openletterbooks.org
Open Letter Books joined Society6 on February 12, 2013.