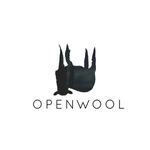 openwool
I'm Wool and I'm here to be open with you. I'm coaxing myself out of my shell, and I hope you will do the same. It's only this tiny branch of time we own, so we might as well climb it with intention. If you like what you see here, check out my art here - openwool.wordpress.com openwool joined Society6 on October 7, 2014
More
I'm Wool and I'm here to be open with you. I'm coaxing myself out of my shell, and I hope you will do the same. It's only this tiny branch of time we own, so we might as well climb it with intention.
If you like what you see here, check out my art here - openwool.wordpress.com
openwool joined Society6 on October 7, 2014.
openwool's Store
44 results
Filter