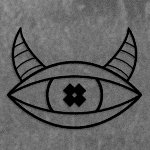 bobafetus
Name: bobafetus Brand: opiumgote Nerd Occulture: Art for the horror hound and super geek in every one of us. If you firmly believe the 80's were the greatest time in cinema history - this goes out to you. Instagram : bobafetus Star Wars® is a registered trademark of Lucasfilm Ltd, and/or Disney. I'm not affiliated with any of the aforementioned names/companies or anything such as that. So, here's to not getting sued! bobafetus joined Society6 on August 10, 2013
More
Name: bobafetus
Brand: opiumgote
Nerd Occulture: Art for the horror hound and super geek in every one of us. If you firmly believe the 80's were the greatest time in cinema history - this goes out to you.
Instagram : bobafetus
Star Wars® is a registered trademark of Lucasfilm Ltd, and/or Disney. I'm not affiliated with any of the aforementioned names/companies or anything such as that. So, here's to not getting sued!
bobafetus joined Society6 on August 10, 2013.
bobafetus's Store
56 results
Filter