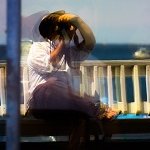 Stu Naranch
I like to play with light and shadows. My interests vary and my photos span a number of years, continents, and cameras - from vacations, to living abroad, to my own backyard in Washington, DC.
I shoot in the "wild" not a studio - I find that more fun. I also share my photos with the artists in the studio where I work full-time, www.art-enables.org, to inspire them when they need ideas.
I'm also lucky that my wife is a good editor and critic and can spot my typos soon after I post them.
Read more
Stu Naranch's Store
Filter