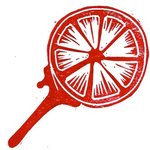 Orange Blood Gallery
All things weird and magical, all unearthly freaky things, all things far-out and dreadful, my GOD I love them all!! Orange Blood Gallery started to keep me busy after graduating art college as I found myself playing a lot of xbox and not doing much work. So here I am making beautiful work inspired by gross and graphic things. Enjoy. Orange Blood Gallery joined Society6 on January 23, 2014
More
All things weird and magical, all unearthly freaky things, all things far-out and dreadful, my GOD I love them all!!
Orange Blood Gallery started to keep me busy after graduating art college as I found myself playing a lot of xbox and not doing much work. So here I am making beautiful work inspired by gross and graphic things. Enjoy.
Orange Blood Gallery joined Society6 on January 23, 2014.