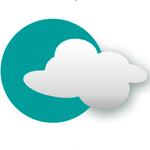 oranopolitan
Devon Phillips works as the Publishing and Distributions Manager for Oasis International Ltd, but in her spare time, she is watches way too much Bollywood, loves all things nerd-y, and sings at her church. She creates minimalistic, understated designs for the sheer joy of it. web: oranopolitan.org pinterest: pinterest.com/gryphon12186/ oranopolitan joined Society6 on October 30, 2014
More
Devon Phillips works as the Publishing and Distributions Manager for Oasis International Ltd, but in her spare time, she is watches way too much Bollywood, loves all things nerd-y, and sings at her church. She creates minimalistic, understated designs for the sheer joy of it.
web: oranopolitan.org pinterest: pinterest.com/gryphon12186/
oranopolitan joined Society6 on October 30, 2014.
oranopolitan's Store
24 results
Filter