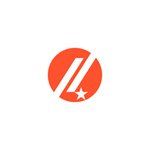 Orgut Cayli
Which one fits me?.. Graphic designer?.. Art director?.. Visual communication designer?.. Creative director?.. All and none. Imagination+Engineering: Imagineering. Cross-disciplinary thinking in a very effective way. Exploring the paths between media arts and communicating people. This is what I do. I am an Imagineer. I currently live & work in Istanbul, Turkey. For 10 years, I worked for leading advertising agencies including Leo Burnett, Publicis Yorum and McCann Erickson with full responsibility for worldwide brands like: Akbank, Ambre Solaire, Coca-Cola, Ernst&Young, Fiat, Fox, Garnier, Whirlpool, Intel, Mastercard, McDonald's, Mobil, MTV Networks, NBC, Nestlé, Opel, Pizza Hut, Renault, Rizzoli, Samsung, Sony, Tetra Pak, Turkish Airlines and Turkcell. Specialties: Imagineering, Creative Direction, Concept Development, Experience Design, Art Direction, Advertising, Graphic Design, Brand Identity, Typography, Illustration, Photography... www.orgutcayli.com Orgut Cayli joined Society6 on September 6, 2010
More
Which one fits me?.. Graphic designer?.. Art director?.. Visual communication designer?.. Creative director?.. All and none. Imagination+Engineering: Imagineering. Cross-disciplinary thinking in a very effective way. Exploring the paths between media arts and communicating people. This is what I do. I am an Imagineer.
I currently live & work in Istanbul, Turkey. For 10 years, I worked for leading advertising agencies including Leo Burnett, Publicis Yorum and McCann Erickson with full responsibility for worldwide brands like: Akbank, Ambre Solaire, Coca-Cola, Ernst&Young, Fiat, Fox, Garnier, Whirlpool, Intel, Mastercard, McDonald's, Mobil, MTV Networks, NBC, Nestlé, Opel, Pizza Hut, Renault, Rizzoli, Samsung, Sony, Tetra Pak, Turkish Airlines and Turkcell.
Specialties: Imagineering, Creative Direction, Concept Development, Experience Design, Art Direction, Advertising, Graphic Design, Brand Identity, Typography, Illustration, Photography...
www.orgutcayli.com
Orgut Cayli joined Society6 on September 6, 2010.
Canvas by Orgut Cayli
19 results
Filter