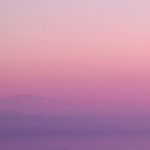 -Orlando Sanchez Art-
Original Artwork for sale at www.orlandosanchezart.bigcartel.com Tumblr: www.sanchezart.tumblr.com Facebook: www.fb.com/orlandosanchezart Photography: www.oshoots.tumblr.com (b.1986) In the midst of July 2010, I arrived in Austin, Texas. I quickly embarked on a journey to figure out what I was going to do with my art. I needed to find out what fascinated and inspired me to create and explore a new body of art. The answer was beauty. The beauty of nature, and the beauty of women. Austin is a stunning city. To that end, I believe that your environment influences your work a great deal. For the past two years, my surroundings allowed me the opportunity to meet wonderful people whom I drew in the nude all whilst discovering the allure of Austin. This series of work showcases my journey towards capturing the essence of beauty. I could not have done it without the participation of the amazing models and muses that I am so fortunate to work with. Each soul provided their own unique and captivating beauty. I hope you enjoy this painting from this series and find it as inspiring as I do. -Orlando Sanchez Art- joined Society6 on December 16, 2012
More
Original Artwork for sale at www.orlandosanchezart.bigcartel.com Tumblr: www.sanchezart.tumblr.com Facebook: www.fb.com/orlandosanchezart Photography: www.oshoots.tumblr.com
(b.1986)
In the midst of July 2010, I arrived in Austin, Texas. I quickly embarked on a journey to figure out what I was going to do with my art. I needed to find out what fascinated and inspired me to create and explore a new body of art. The answer was beauty. The beauty of nature, and the beauty of women. Austin is a stunning city. To that end, I believe that your environment influences your work a great deal. For the past two years, my surroundings allowed me the opportunity to meet wonderful people whom I drew in the nude all whilst discovering the allure of Austin.
This series of work showcases my journey towards capturing the essence of beauty. I could not have done it without the participation of the amazing models and muses that I am so fortunate to work with. Each soul provided their own unique and captivating beauty. I hope you enjoy this painting from this series and find it as inspiring as I do.
-Orlando Sanchez Art- joined Society6 on December 16, 2012.
Baggage by -Orlando Sanchez Art-
53 results
Filter