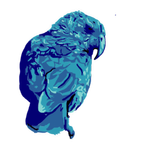 Orm and Just Design
Orm & Just Design is the creation of Justine, a Kiwi living in Brisbane. My inspiration comes from New Zealand, Australia, Japan and other countries I have visited. I am developing my creativity step by step as I let my inner artist out!! My dream is to provide new, fun and interesting designs that are a fusion of the cultures I have experienced and my own cultural heritage that I am learning more and more about. I look forward to creating works that you will enjoy and love to have in your home or give as a gift to someone special. Existing designs can be customised by colour and designs for special occasions can be commissioned. Please contact Justine at ormandjust@icloud.com Orm and Just Design joined Society6 on April 26, 2014
More
Orm & Just Design is the creation of Justine, a Kiwi living in Brisbane. My inspiration comes from New Zealand, Australia, Japan and other countries I have visited. I am developing my creativity step by step as I let my inner artist out!! My dream is to provide new, fun and interesting designs that are a fusion of the cultures I have experienced and my own cultural heritage that I am learning more and more about. I look forward to creating works that you will enjoy and love to have in your home or give as a gift to someone special.
Existing designs can be customised by colour and designs for special occasions can be commissioned. Please contact Justine at ormandjust@icloud.com
Orm and Just Design joined Society6 on April 26, 2014.