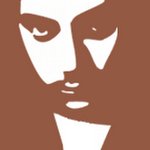 Óscar S. Cesteros
He started in nineties with handmade drawings, but he abandoned in 1996 to work as web designer, computer engineer or electronic artist (as Álex Nei). In 2011 he decided to return to handmade drawing and working again as postdigital artist. He uses ball-point pen, pencils and ink. He works in different series as Vitae Sanctorum, Artificial Tree, Geometrics or Artificial Life. in Internet: http://pinterest.com/oscesteros/ http://oscesteros.tumblr.com/ http://www.facebook.com/OscarSCesteros Óscar S. Cesteros joined Society6 on April 27, 2011
More
He started in nineties with handmade drawings, but he abandoned in 1996 to work as web designer, computer engineer or electronic artist (as Álex Nei). In 2011 he decided to return to handmade drawing and working again as postdigital artist. He uses ball-point pen, pencils and ink. He works in different series as Vitae Sanctorum, Artificial Tree, Geometrics or Artificial Life.
in Internet:
http://pinterest.com/oscesteros/ http://oscesteros.tumblr.com/ http://www.facebook.com/OscarSCesteros
Óscar S. Cesteros joined Society6 on April 27, 2011.