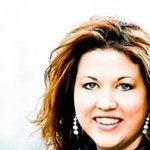 Heather McGuire
My photography is the journey of my life searching for beautiful things that evoke memories of years past. My inspiration is found in memories of my parents adventures as 'gypsies' and visiting my grandparents who loved ragtime records and rose gardens. I grew up in Arkansas and Washington, surrounded by family and water and I still have a great love for both. Visit me online: Blog: http://www.oshngrl.com Heather McGuire joined Society6 on March 26, 2012
More
My photography is the journey of my life searching for beautiful things that evoke memories of years past.
My inspiration is found in memories of my parents adventures as 'gypsies' and visiting my grandparents who loved ragtime records and rose gardens. I grew up in Arkansas and Washington, surrounded by family and water and I still have a great love for both.
Visit me online: Blog: http://www.oshngrl.com
Heather McGuire joined Society6 on March 26, 2012.
Phone Skins by Heather McGuire
1 result
Filter