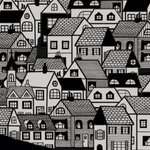 Oslo & Alfred
Welcome to the Oslo and Alfred Society 6 shop! Thank you for checking out my profile! You can also check us out at: www.osloandalfred.com
My name is Taren S. Black and I'm an illustrator and designer. I'm originally from Pensacola, Florida and I am currently residing in Tokyo, Japan. I participate in local art events here in Tokyo & Yokohama and when I have time, I try to keep my online shops up to date with fresh goodies.
I particularly enjoy drawing and then turning my illustrations into art prints, accessories, tote bags, fabric designs, etc..... I am always working on new products and I love feedback from my amazing clients. So, please feel free to contact me anytime!
You can follow some of my photography and day-to-day silliness on my instagram or facebook page.
Read more
Oslo & Alfred's Store
Filter
30b4e60b-ccea-4323-9655-9091edfe3c38

Popular

3393dc0e-9098-4727-9ec3-957681a7c1a3

All