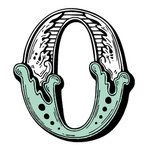 Otterly Design
Welcome to Otterly Design! We wanted to mix our love for design and crafts with our passion for popular culture, modern media and cute, whimsical designs. The result is in this shop and hopefully you will love it as well. Otterly Design is a creative collective where innovative minds and different talents are working together. We work with traditional crafts such as crochet, illustration and jewelery, but with a twist and usually one with a popular culture reference. Please feel free to take a look around our shop and enjoy! Otterly Design joined Society6 on September 25, 2014
More
Welcome to Otterly Design!
We wanted to mix our love for design and crafts with our passion for popular culture, modern media and cute, whimsical designs. The result is in this shop and hopefully you will love it as well.
Otterly Design is a creative collective where innovative minds and different talents are working together. We work with traditional crafts such as crochet, illustration and jewelery, but with a twist and usually one with a popular culture reference.
Please feel free to take a look around our shop and enjoy!
Otterly Design joined Society6 on September 25, 2014.