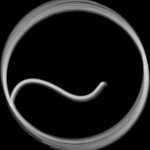 Outsider Photography
Nick is a Canadian photographer residing in Dartmouth, NS. With a background in print industry that lead to several unsuccessful business ventures Nick formed Outsiders Photography, the end result of his completion of the first year in the Nova Scotia Community college's Photography program. In the span of one year he's worked with Alt-model site and magazine Sins Girls International, local Halifax wrestling promotion Wrestlecenter and worked with several smaller, but still as important clients. Outsiders Photography has also photographed several big name clients as well including Sins Girls #1 model Inzombiea, former TNA World heavyweight champions AJ Styles and Petey Williams and Hollywood stars Garrett Wang and New Brunswick's own Robert Maillet to name a few. Portraits, modelling, products, Outsiders Photography does it all and we're betting you'd love to work with us too. Outsider Photography joined Society6 on June 4, 2014
More
Nick is a Canadian photographer residing in Dartmouth, NS. With a background in print industry that lead to several unsuccessful business ventures Nick formed Outsiders Photography, the end result of his completion of the first year in the Nova Scotia Community college's Photography program.
In the span of one year he's worked with Alt-model site and magazine Sins Girls International, local Halifax wrestling promotion Wrestlecenter and worked with several smaller, but still as important clients. Outsiders Photography has also photographed several big name clients as well including Sins Girls #1 model Inzombiea, former TNA World heavyweight champions AJ Styles and Petey Williams and Hollywood stars Garrett Wang and New Brunswick's own Robert Maillet to name a few.
Portraits, modelling, products, Outsiders Photography does it all and we're betting you'd love to work with us too.
Outsider Photography joined Society6 on June 4, 2014.