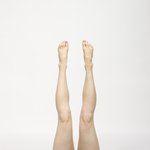 over7seas
Welcome to my Society 6 shop. I was listed as one of 40 artists to watch in the UK in 2011, by the Catlin Art prize and the UK newspaper The Independent. I hold a postgraduate qualification from the prestigious Goldsmiths University in London.
Please consider to buy from any of us Artists, represented here on Society 6, Red bubble, Etsy, Ebay, or wherever you find us. Often the sales price is not a lot more than at Habitat, yet you get something far more unique and in turn also connect with a real life artist who make their living one small Art work at a time.
I am multi-talented, which can confuse some clients. Instead I see it as a fantastic gift to be eloquent in the fields of drawing, film and performance as well as photography and yoga.. I eat well, cook well and love to share my meals.
over7seas is an idea I have had for some time. I aim to sell original art works and photographs - often inspired by places I have been and seen. On Society 6 you will be able to purchase prints of original works I sell on Etsy.
================================
Another place where I sometimes sell work: www.etsy.com/shop/over7seas
buy prints: www.society6.com/over7seas
I have an irrepressible blog habit...
read: www.overthesevenseas.blogspot.co.uk/
=========================
You will be able to find more details and ways to communicate with me and perhaps participate on my website: www.over7seas.com
Read more