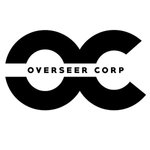 OverseerCorp
Overseer Corp is the collective memory, dreams, experiences, musings, ramblings, unmentionables and what-have-yous of a being plagued with a wandering mind, tirelessly fighting the mediocre and mundane of every day life. What do we do? What don't we do. We've created everything from business logos to custom apparel, to photography prints and full colored illustrations. There is really no limit to what we can do, and we gladly accept the challenge of creating whatever it is you can dream up. We offer the following services : Logo Design Apparel Design Photo Shoots Photo Manipulations / Editing Digital Painting / Illustrations Writing What do I need from you to get started? A sketch, a written description, a link or links to images, graphics, text or designs you've seen made elsewhere. We can work from just about anything or just create it from scratch. So what do we need from you? Just your ideas and what we can do for you! Visit the contact page for inquiries on pricing, custom orders, and questions! OverseerCorp joined Society6 on December 2, 2015
More
Overseer Corp is the collective memory, dreams, experiences, musings, ramblings, unmentionables and what-have-yous of a being plagued with a wandering mind, tirelessly fighting the mediocre and mundane of every day life.
What do we do?
What don't we do. We've created everything from business logos to custom apparel, to photography prints and full colored illustrations. There is really no limit to what we can do, and we gladly accept the challenge of creating whatever it is you can dream up. We offer the following services :
Logo Design
Apparel Design
Photo Shoots
Photo Manipulations / Editing
Digital Painting / Illustrations
Writing
What do I need from you to get started?
A sketch, a written description, a link or links to images, graphics, text or designs you've seen made elsewhere. We can work from just about anything or just create it from scratch. So what do we need from you? Just your ideas and what we can do for you! Visit the contact page for inquiries on pricing, custom orders, and questions!
OverseerCorp joined Society6 on December 2, 2015.
OverseerCorp's Store
73 results
Filter